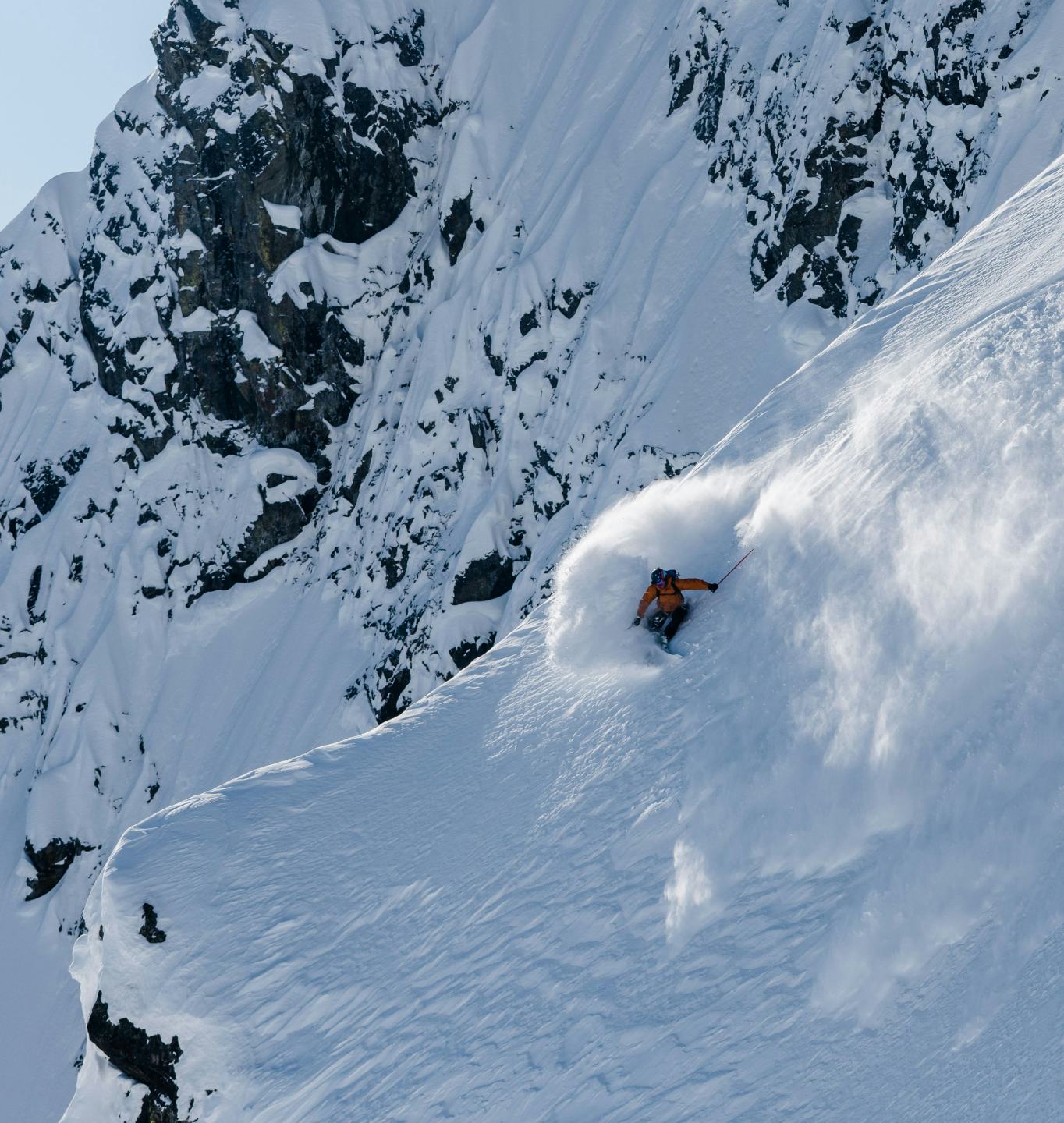 Genuine Guide Gear
Based in Vancouver, BC, G3 Genuine Guide Gear is an independently owned and operated manufacturer of industry-leading gear for backcountry skiing and snowboarding enthusiasts. Since its inception in 1995, G3 has continuously evolved their product lineup, and in doing so has built a dedicated fan base across the backcountry world. In keeping with this, G3 continuously challenges VentureWeb to reinvent their web presence and digital marketing with the same innovative thinking. 
From pioneering and turbo charging their e-commerce platform to building out their email and digital strategy, we've enjoyed an incredible tenure as G3's digital agency since 2007. Here are a few of the projects we've supported G3 with over the years:
Developed a hybrid Drupal/Shopify website to transition G3 to D2C sales in 2012.
Launched G3U - a backcountry and product knowledge information hub. Designed and developed to be evergreen, engaging, filterable, and relevant. 
Launched a pro-purchase program, refining online workflow in collaboration with IPA Connect to allow industry professionals to seamlessly apply for and receive pro pricing on their gear.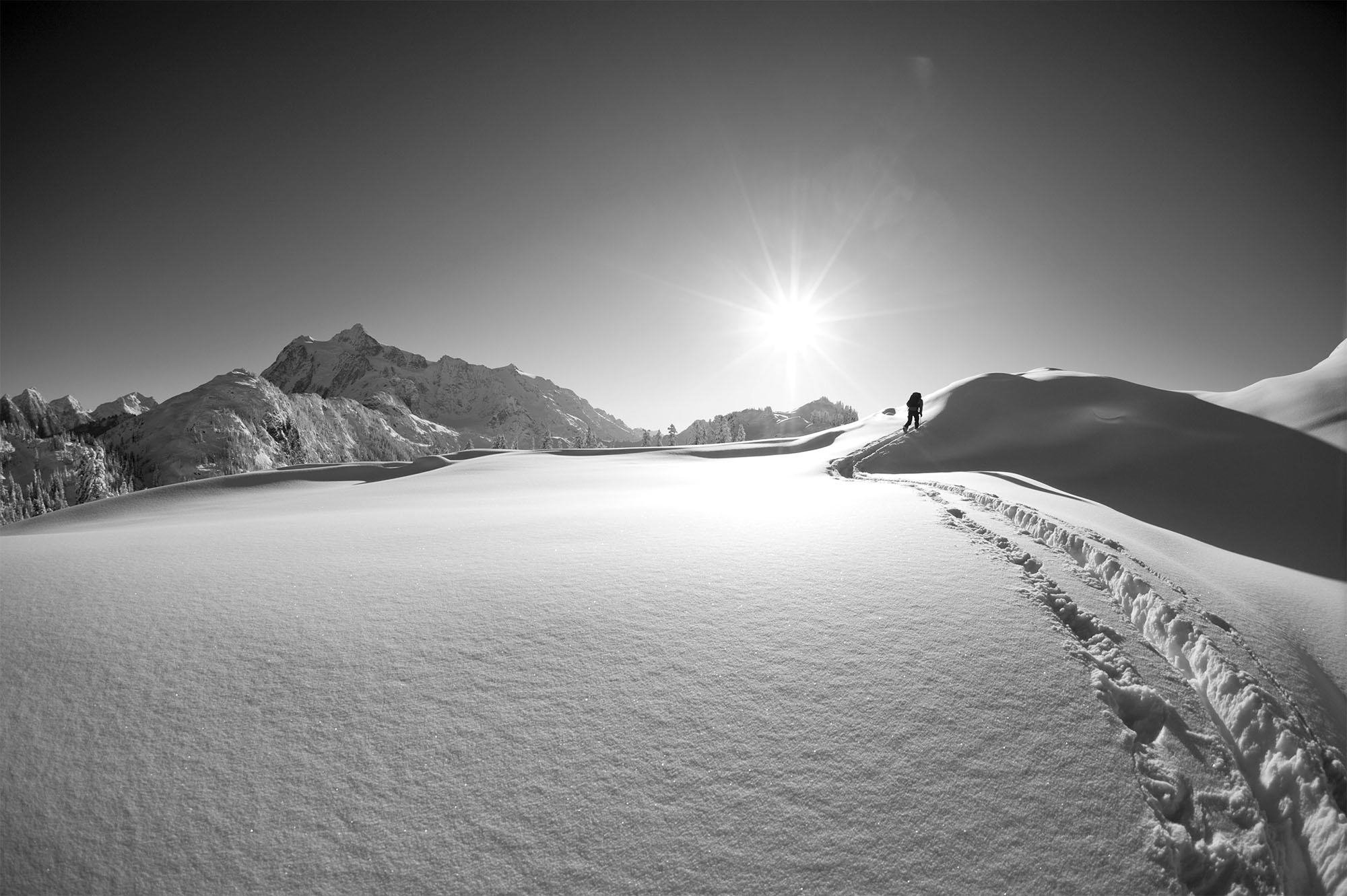 Harnessing new opportunities
In 2021, the team at G3 decided it was time to give the website a facelift and to transition away from a Drupal front end to take advantage of new Shopify Store 2.0 functionality. The result was a completely redesigned website architecture and navigation, as well as a visual facelift, built upon content that balanced comprehensive product background with exceptional storytelling.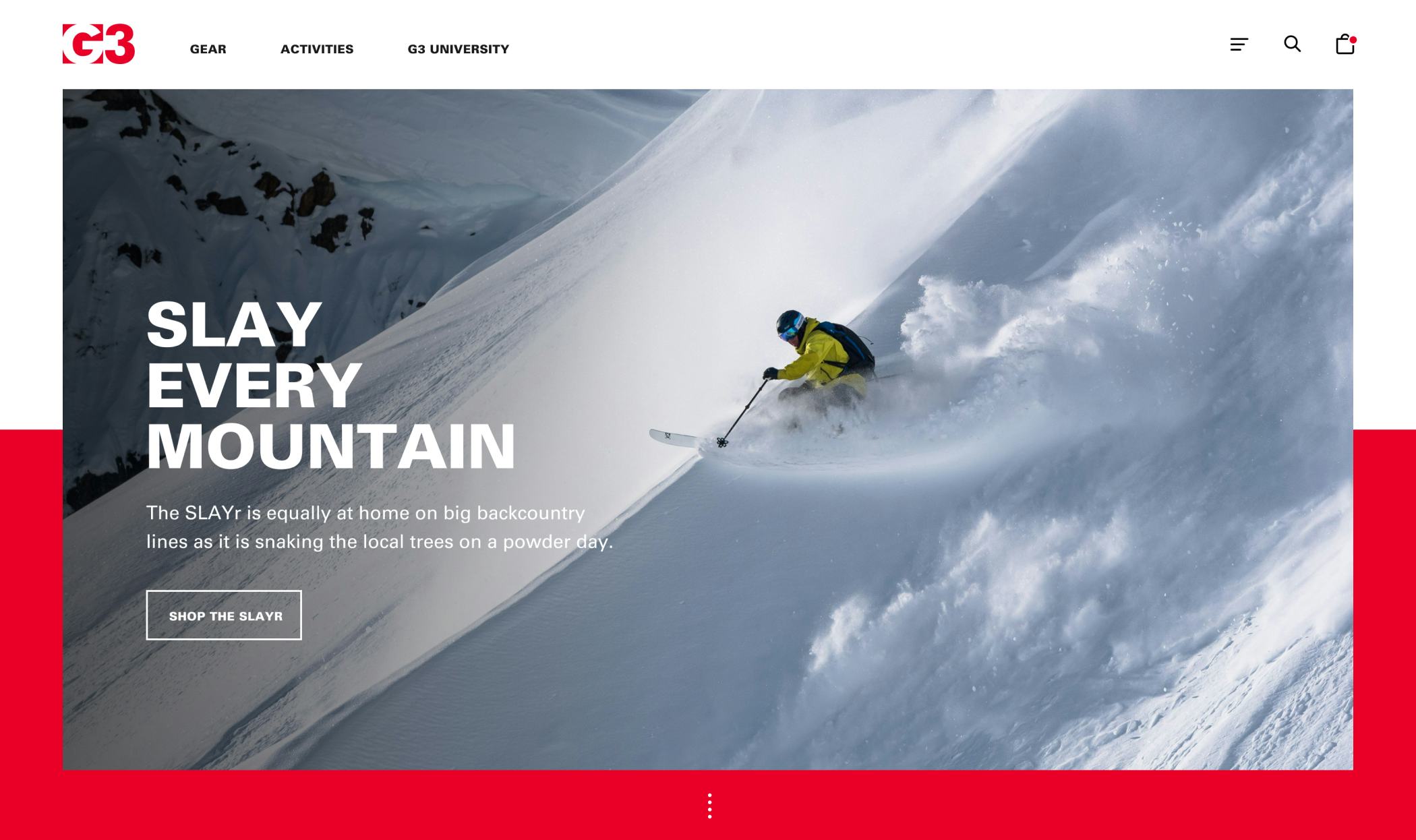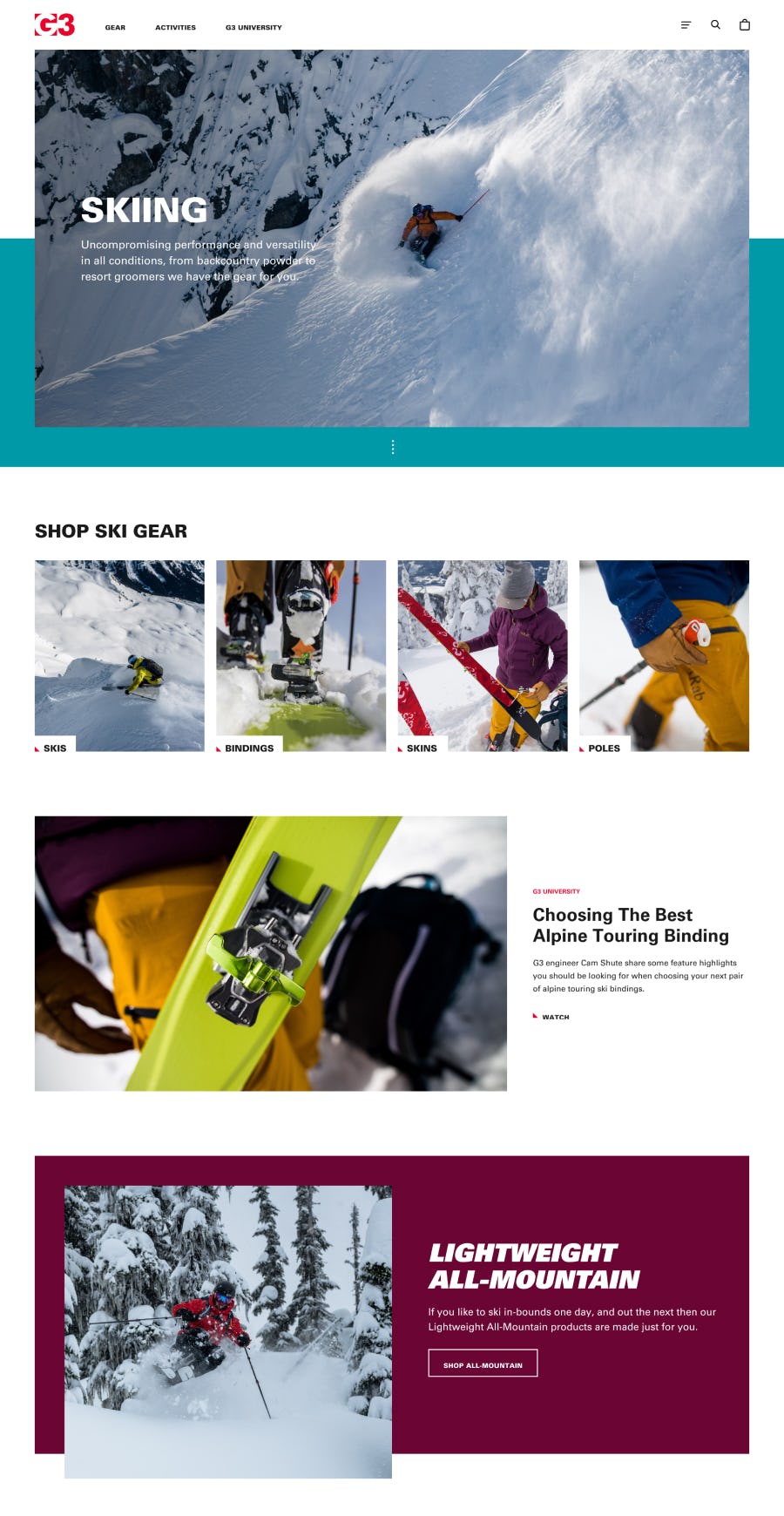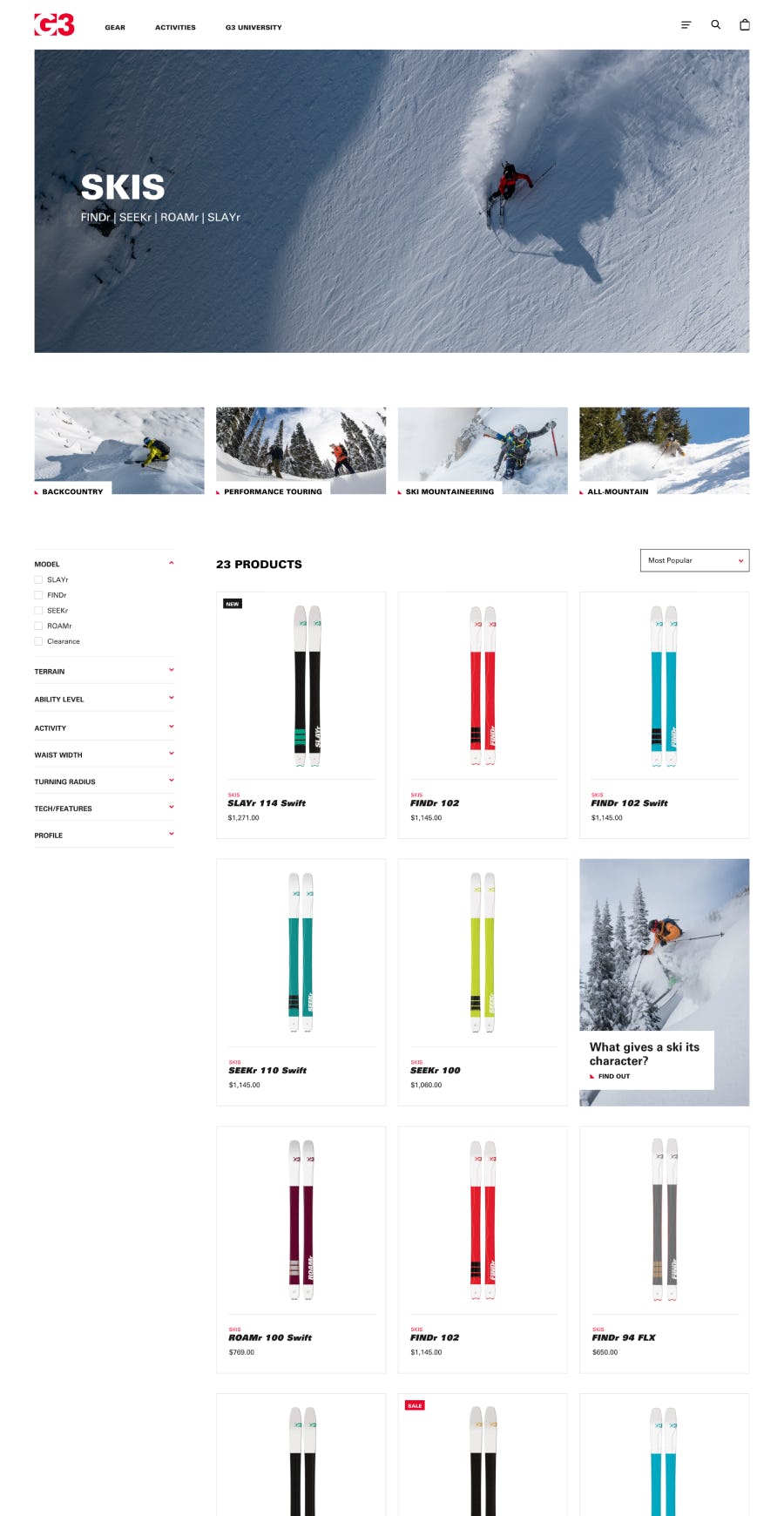 Engineered for simplicity
The first order of business for the new site was a re-architecting of website content. This meant rebuilding the navigation at the top level. Where previously the navigation was arranged based purely on activity type, we surfaced "Gear" at the top level, to allow users with a greater degree of product familiarity to access the products they are looking for quickly. Shopping by activity still remains, allowing users who are higher up the funnel to browse products relating to their sport, to understand the differences between G3's skis, bindings, and split boards.
First turns
For the burgeoning backcountry athlete, gear selection can be a daunting task. We added numerous ski recommenders and "help me choose" CTAs throughout the website navigation, to help users understand the differences between product lines. 
The Explore Skiing page is organized in sections featuring prominent headlines for various styles of skiing, allowing users to self-select, whether they identify more with freeride touring, or lightweight ski mountaineering.


Down to the core
Providing users the ability to select the gear that is best suited to them meant completely redesigning the product pages. Bullet-point product highlights, product awards, videos, and construction diagrams are all key features of the new PDPs. 
An integrated dealer locator lets users know where they can find the product locally at a G3 authorized dealer based on their browsing location, or they can buy online.
Services
Providing customized service since 2007
Over the course of our long engagement with G3, VW has and continue to provide a quiver of integrated services.
Strategy

Strategic planning leadership
Brand strategy
Go-to-market strategy
Brand strategy & development
Content strategy
Video distribution strategy

Design & Creative

Wireframing
Information Architecture
Brand creative
Graphic design
Creative design & direction
UI and interaction design
Copywriting, photography & video

Technology

Custom web & app development
Shopify Plus theme development
Shopify store configuration
Multi-region/currency platforms

Growth

Search engine optimization
Search engine marketing
Social marketing
Data & analytics configuration
Performance reporting
Email marketing & CRM
Online campaigns & contests
Related Work
Big Mountains. No Lineups? Yes please.